Poliambulatorio Moscati
Il Poliambulatorio Moscati di Milano, a breve, sarà on-line con il nuovo sito.</p> <p>Per contatti, informazioni ed appuntamenti, chiamare nei seguenti orari: da Lunedì a Venerdì (08.00 - 20.00) al numero +39 02.55187239
Main Home
Health Home
Dentist Home
Healthcare Home
Shop Home
Pregnancy Center
Optician Home
Cancer Clinic
Veterenarian Home
Gerontology Center
Pediatrician Home
Cosmetic Surgery Home
Shop Showcase
Orthopedist Home
Blog Standard

Amazing Features
Full of useful options and powerful features, Medigroup lets you easily control every aspect of your website and customize every detail to fully meet your needs.

Stunning Shortcodes
Use the large collection of beautiful shortcodes in Medigroup to easily create your perfect website.

Infographic Elements
Present your data in an intriguing and creative way using the infographic elements in Medigroup.

WooCommerce
Medigroup is completely compatible with the powerful WooCommerce plugin for eCommerce.

Fast Page Loading
Top-quality code and the application of best coding practices ensure quick page loading times.

Social Networks
Easily add social share buttons and display your Instagram and Twitter feeds on your professional website.

Beautiful Pages
Medigroup is full of practical, pixel perfect inner pages that can be easily adapted to all needs you may have.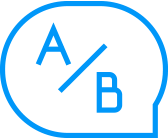 Translation Ready
You can translate your website into any language and create a multilingual website with Medigroup.

One-click Import
Import the complete Medigroup demo content with a single click of your mouse. It's fast and simple.

Creative Power
The drag-and-drop page builder and intuitive options in Medigroup put creative power into your hands.

Free Plugins
With Medigroup you get awesome Slider Revolution and powerful Visual Composer plugins for free.

Intuitive Admin
Using the intuitive and comprehensive admin panel, you can customize Medigroup to your needs.

Quick Support
Our professional and friendly support team is there to help you out with any questions you might have.
Compatible with a Large Collection of Amazing Plugins
Medigroup is not only fully compatible with some truly great plugins, but also includes the Visula Composer and Revolution Slider plugins for free.
Everything You Need
Medigroup is full of elements specifically created for medical & health businesses.
Choose Medigroup and you'll be able to easily integrate tons of awesome functionalities into your website, including a practical booking functionality that lets your website users schedule their appointments via your website, a BMI calculator for determining the ideal Body Mass Index, a section that provides a quick overview of your working hours, and so much more.
Buy Now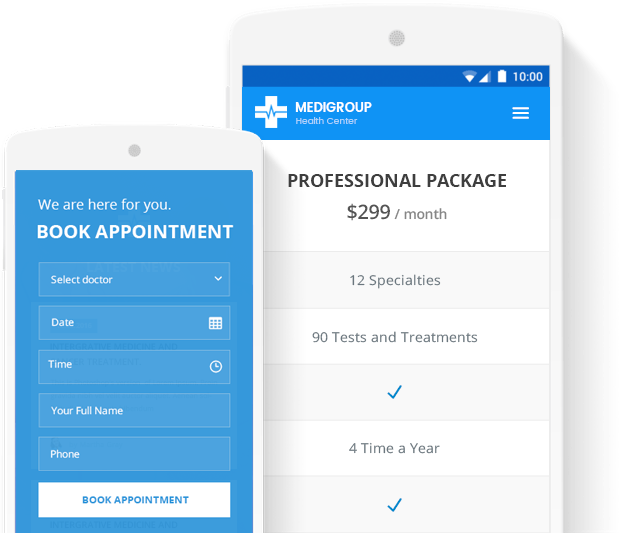 Start Your website now with medigroup professional theme.
Made with by Mikado-Themes